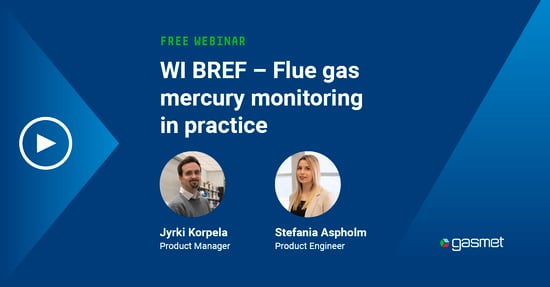 In this webinar, you will learn why mercury emissions are required to be monitored continuously at waste incinerator installations and how it is done in practice. Register for the webinar to hear how this affects you and how to be prepared before changes take effect in 2023 even in the older installations.

Webinar agenda:
WI BREF 2019
Flue gas mercury monitoring requirements
Continuous mercury monitoring – what to take into account
Gasmet Introduction
Q&A
Gasmet's Product Manager Jyrki Korpela and Product Engineer Stefania Aspholm will talk you through the world of WI-BREF, BAT-AELs, and everything you need to know about monitoring mercury emissions. So register today and join this on-demand webinar whenever and wherever you prefer!