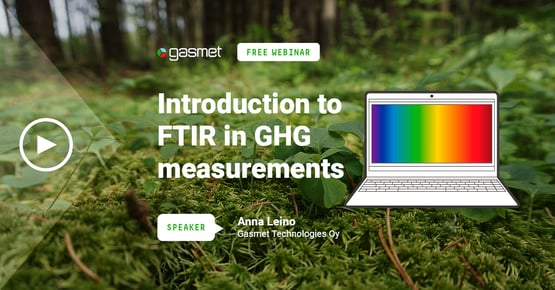 In this webinar, we introduce Fourier Transform Infrared Spectroscopy, also as known FTIR, in greenhouse gas measurements. As a host, we have our Product Manager Anna Leino.
The webinar goes through:
A short introduction to FTIR
FTIR in environmental research
Short Gasmet introduction
Gasmet's solution for greenhouse gas measurements
Applications of FTIR in environmental research
Register to the webinar here, it's available on-demand, so you can join any time that suits you.