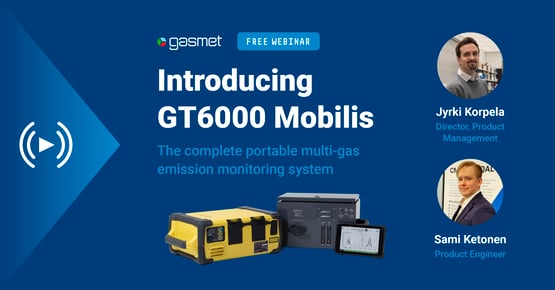 Join this webinar to meet our new portable gas measuring solution, GT6000 Mobilis!
The webinar is available on-demand, which means you can join it any time it suits you!
Traditional gas measurement methods make you compromise between flexibility and result in quality, making combustion research and emission monitoring uncertain and cumbersome. We are now introducing our all-new GT6000 Mobilis – the complete portable multi-gas emission monitoring system. It combines the ability to measure all compounds of interest accurately to inherent portability and field compliance.