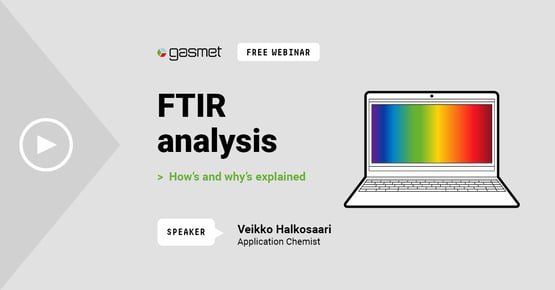 In this webinar, our Application Chemist Veikko Halkosaari explains the how's and why's of the FTIR analysis.
To capitalize full capabilities of the FTIR technology and our gas analyzers, we developed our own software to handle all the analysis work while still providing a user-friendly experience. The result is Calcmet software. Join the webinar to understand what actually happens when you use these tools.
You will learn:
What can be measured?
How does the analysis work?
How are we able to distinguish between different gases?
How do we handle different gas matrices and concentration?
What makes the FTIR so stable compared to some other measurement techniques?
Webinar is available on-demand, so you can join any time that suits you.